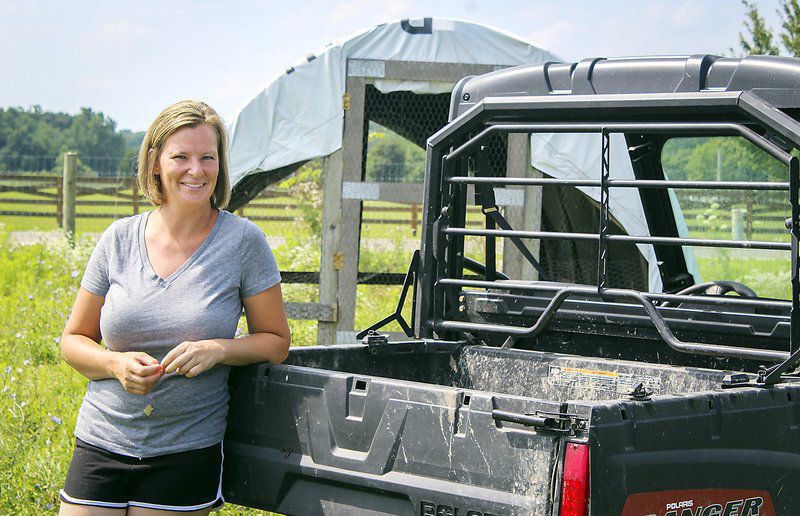 Katie Stancombe | CNHI NewsLiving out a dream: Indiana Sara Creech owns and operates Blue Yonder Organic Farm in North Salem. After the death of her husband in 2011, Creech turned to farming – something she believes other women are capable of doing.
When Air Force veteran Sara Creech lost her husband to colon cancer in 2011, she didn't know what to do.
"I was totally paralyzed at that point," Creech said. "It was kind of like, 'I have no idea what I'm going to do with my life. I don't know how to move forward.'"
The couple had dreamed of moving to the country, starting a farm and living the simple life. After he died, that dream spurred Creech forward.
She bought land in Hendricks County and immediately set to work.
"I absolutely love it," she said, her eyes sparkling. "It's something that makes me really excited.
http://www.tribstar.com/news/local_news/agriculture-no-longer-just-a-man-s-world/article_2703cc15-20b5-5c24-ad55-495d30ec1935.html